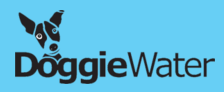 DoggieWater
http://mydoggiewater.com
pets
Have you ever wondered why there is not electrolyte drink for dogs? Well... I did and so I invented DoggieWater that has electrolytes and essential vitamins for dogs. A very simple, but very important new product that every dog owner will want to have. Then a friend suggested an affiliate program, and I thought.. YES... our customers will help spread to good word about DoggieWater and for that I can pay them, instead of buying advertising that may not work. So I set up a two level plan, 20% to you, and 10% of all your friends referrals. Simple. So join us and become part of our DoggieWater family.
---
TAGS

Commission
We are not an MLM company. But, we are pleased to pay people that recommend our products to there friends and family. 20% commission on your sales and referrals and... 10% on the sales from the referrals made by your friends that introduce DoggieWater to new clients. Two levels, a big thank you, and then a follow up thank you! Bob
---
TERMS
With thousands of choices for dog products on the web these days we think it's important to know a little about DoggieWater.  My name is Bob Whyte and I, along with my wife Stacy, founded and make DoggieWater plus operate the DoggieWater CLUB – Members get special pricing and many other benefits. How did we come up with DoggieWater and CLUB?  Well… I was sitting on the couch watching sports one weekend and a commercial for a water product came on the TV.  After I watched it, I turned to Stacy and said "there should be a product like this for dogs.  They too need vitamins and electrolytes."  She said "then do it!!!", So I made Dog Vitamin Water. Water is the most important part of your dog's diet and essential for good health. Adding vitamins and electrolytes to your dog's daily diet, which are not provided from food, will make your dog healthier and more active. The purpose of water is to carry and move important nutrients into and out of the cells of the body. It aids in the digestion of food and helps the body to absorb the nutrients. Water also serves to cool the body down and works to maintain a normal body temperature. Water lubricates and cushions joints and makes movement easier. The spinal cord and other internal tissues are also cushioned by moisture and helps with wastes being removed from the body. Basically every important body function requires water and without adequate water supply, your dog can become ill quickly and become dehydrated.
Back