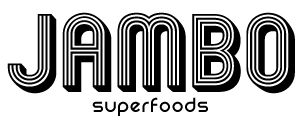 Jambo Superfoods
http://www.jambosuperfoods.com
food
Jambo Superfoods is a California company bringing you the best in herbal enhanced snack food. Our goal is to raise your vibrations though great ingredients, delicious flavor and natural herbs. Our range is aimed to help you get into the right state of mind whether that is focused, relaxed or energized.
---
TAGS
herbal,
paleo,
cbd,
snacks,
snack
foods
Commission
We pay a 10% commission on all orders.
---
TERMS
You'll earn a 10% commission when a customer purchases Jambo Superfoods products using your referral link. We pay out affiliate commissions during the first week of every month. As we have a 30-day money back guarantee, we only pay commissions that are older than 30 days. We reserve the right to reject affiliate applications for any reason. We also reserve the right to choose whether we provide an explanation or reasoning for affiliate application rejection. Affiliate applications for websites that sell, advertise or engage in pornography, phishing scams, spamming, illegal business practices, or that include any material infringing on National or International Copyright will be rejected. Prohibited promotional methods: Jambo Superfoods may not be promoted on coupon sites or discount sites. Any type of spam (links, ads, emails, comments). Any illegal activity or activity deemed offensive by us is prohibited. Any of these actions may result in referrals being rejected and/or your affiliate account being deactivated.
Back