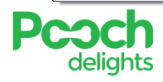 Pooch Delights
http://www.poochdelight.com
pets
It doesn't get any better than selling an item that sells itself. All you have to do is get them to the website. We literally handle the rest with our all-natural premium dog treats, world-class customer service, non-profit program for veterans, brand growth focus, and even our highly invested retention/retargeting program to make sure that EVERY person you send to the website turns into a customer eventually. Meaning, as soon as they land on the website, you get the sale even if they don't buy until 6 months down the road! And you don't have to pay to retarget/retain them! We do it all for you, for free! And yes, you get commission off of every fresh lead who simply lands on the website... They're your lead forever. Doubting if you can even get them to the website? We have proven marketing strategies, completely set up for you, so that you can make the sales effortlessly. Even a complete beginner in marketing/sales can do it... seriously, we've tested it many times. One of our two main options is Direct Sales Structure. This is meant for those who meet new people in person every day. We have a promo business card template for you to order, if you'd like. With this card, you don't even need to say a word to a potential customer, just hand them the card and it does the rest. The second option is the Digital Marketing Structure. If you're already experienced with advertising on the main social media platforms, we have new high quality image and video advertisements created weekly, always being tested and optimized for the highest ROI. Want a custom commission structure? Entirely possible, as long as you can prove to us you're worth it :) (provide us with proven analytics of previous campaigns). If we catered to everyone's desires, we wouldn't have much time left for our customers. Too good to be true? See for yourself at: www.poochdelight.com. When you're ready, click on the affiliate tab to get started. Notice how we didn't say "IF you're ready", because we're really that confident you'll love the company, and you'll love the compensation. There's NO FEES for being an affiliate, only paid commission through actual dollar amounts per sale (no percentage non-sense), paid monthly. We know that by helping you succeed, we succeed. Seriously, no catch.
---
TAGS
dollar,
commission,
dog,
treats,
food,
high,
payout,
quality,
brand,
trusted
Commission
2 Main Commission Structures: Direct Sales: $2.00 per sale + Referral Commissions. Digital Marketing: $2.00 per sale + Monthly Bonuses. TRUSTED BRAND, HIGH QUALITY, HIGH DEMAND, WORLD-CLASS CUSTOMER SUPPORT, FREE RETARGETING, EASY TO SELL, DRIVE TRAFFIC-WE DO THE REST.
---
TERMS
All commission structures pay residual $2.00 commission for customers who subscribe to recurring orders. Direct Sales Commission Structure: $2.00 tier 1, $1.00 tier 2, $.50 tier 3, $.25 tier 4. Tier 1 = direct sale with your referral code. Tier 2 = sale made by your referred affiliate. Tier 3 = sale made by your Tier 2's referred affiliate. Tier 4 = Tier made by the Tier 3's referred affiliate. This structure is ideal for people who are constantly making connections through networking, or for people who already have a job/hobby that requires them to meet/talk to new people on a daily basis. Digital/Social Media Marketing: $2.00 per sale. BONUSES apply if a minimum number of units are sold within each month's start and end date: +$1.00 bonus if 1,000 units sold, +$2.00 bonus if 2,500 units sold, +$3.00 bonus if 5,000 units sold. High quality, tested, and proven marketing materials are provided.
Back